Staff and Administration
The greatest strength of CMI is the teachers and staff that really love their job and support the school's mission. That should never change.
Our leaders and teachers are passionate, child-centered individuals dedicated to the social, emotional, and academic success of our students. They believe in the importance of creativity in the teaching and learning process and respect students' individual differences.
View the full staff directory.
Program Directors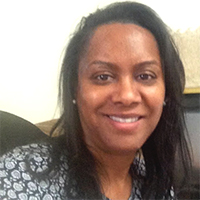 Lorna Dill
Director of Middle School
Lorna Dill is a creative, passionate educator, leader, and mentor who believes that all children can learn and thrive in an environment that is stimulating, comforting, and appropriate to their unique talents and abilities.
Her career in education spans more than 30 years, beginning with time as an instructor in Chicago Public Schools. Since then, she has led schools in the US and abroad as both deputy principal and principal. Lorna uses a balanced blend of motivational and targeted instructional methodologies to enhance curricula, focusing on the three Rs of rigor, relevance, and relationships. She has worked closely with parents throughout her career, securing high levels of parental involvement.
Lorna has a master's degree in education, educational leadership, from Governors State University; is a member of the Harvard Women in Educational Leadership class of 2014; and is pursuing a Harvard certification in advanced educational leadership.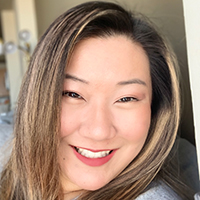 Jessie Curry
Lower School Director: 2nd–4th Grades
Jessie Curry is a driven educational leader with a deep passion for providing all students with an equitable, high-quality education. She believes in building meaningful relationships with students and strong partnerships with families and in combining creativity and rigor in the classroom to ensure that the needs of all students are met. In her work with teachers, Jessie believes in the power of professional development. She takes a coaching perspective, promoting collaboration that allows teachers to build on their strengths and grow in new ways. By getting to the root causes of pain points, Jessie creates frameworks that support both staff and students.
Jessie has been working in education in Washington, DC, since 2012. She started as a Center for Inspired Teaching Fellow and spent six years as a 1st- and 2nd-grade teacher. Her leadership experience includes time as a literacy specialist for kindergarten through 4th grade and as a lower school instructional coach and curriculum coordinator. She has a bachelor of arts in psychology from Central College and a master of arts in teaching from Trinity Washington University.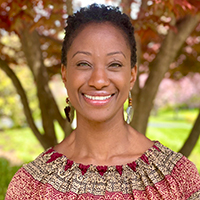 Tsitsi Sithole
Early Childhood Director: PK–1st Grade
As a compassionate and reflective leader, Tsitsi Sithole views education as the definitive path to growth and transformation. She is deeply passionate about ensuring that all young children receive inclusive and equitable access to high-quality learning opportunities regardless of circumstance. With an educational philosophy informed by the holistic values of the Reggio Emilia Approach, Tsitsi holds authentic relationship building as the foundation of her work. She values collaboration and partnership with families and finds gratification in working closely with teachers to develop and build their instructional practice, including culturally responsive teaching. Honoring the cultural identity of every child is especially important to Tsitsi, due to her Zimbabwean heritage and its impact on her own educational experiences.
Tsitsi has worked in the field of early childhood education for more than 20 years. Her experience includes teaching preschool in Boston; conducting research on intentional parent-child engagement strategies at Georgetown University; and graduate-course instruction on race, equity, and culture at Johns Hopkins University. She has also held teaching, instructional-coaching, and school-leadership positions in the DC Public Schools system.
Tsitsi holds a bachelor of arts in psychology from McGill University and a master's in education in risk and prevention from the Harvard Graduate School of Education.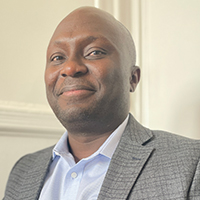 Dr. Emmanuel Taiwo
Director of inclusion
Dr. Emmanuel Taiwo brings to Creative Minds a wealth of experience in urban schools as an educator, instructional coach, and administrator. Through his work as a university professor and a consultant, Dr. Taiwo has developed expertise in inclusive education, professional learning for teachers, and supporting students with learning differences and those from culturally and linguistically diverse backgrounds.
Dr. Taiwo holds a doctorate in special education from Johns Hopkins University and two master's degrees, in special education and elementary education, from Lesley University.
Yendry Quesada
Lower School Special Education Coordinator
Yendry Quesada (Ms. Yen) has more than 15 years of experience in special education and psychology. Before joining Creative Minds, she spent five years as an inclusion and English-language-learners teacher at a charter school in Washington, DC. She began her work at Creative Minds as an inclusion teacher, spending four years in that role before transitioning to special education coordinator for lower school. Ms. Yen earned a bachelor's degree in psychology and special education from Universidad Católica Anselmo Llorente y Lafuente and Universidad de las Ciencias y el Arte, in Costa Rica, and is pursuing a master's degree in teacher leadership at the American College of Education. She is fluent in Spanish and English and is passionate about equitable outcomes for all students and advocacy for students and families. Ms. Yen enjoys spending time with her family, being outdoors, and visiting new places.
Nicole Keler
Middle School Special Education Coordinator
Nicole Keler joined Creative Minds in 2021 and has been working in the Washington, DC, charter-school system since 2016. Nicole holds a master's in education from Johns Hopkins University and a bachelor's degree in policy studies from Syracuse University. Nicole also received certification in teaching English as a foreign language from Georgetown University. She is passionate about creating positive educational outcomes for diverse populations. In addition to her work in special education, she has served on instructional-leadership teams and led a running club for girls. In her free time, Nicole enjoys running, traveling, and spending time with friends and family.