Staff and Administration
The greatest strength of CMI is the teachers and staff that really love their job and support the school's mission. That should never change.
Our leaders and teachers are passionate, child-centered individuals dedicated to the social, emotional, and academic success of our students. They believe in the importance of creativity in the teaching and learning process and respect students' individual differences.
View the full staff directory.
Program Directors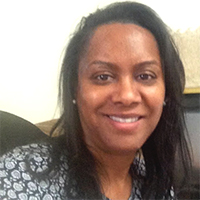 Lorna Dill
Director of Middle School
Lorna Dill is a creative, passionate educator, leader, and mentor who believes that all children can learn and thrive in an environment that is stimulating, comforting, and appropriate to their unique talents and abilities.
Her career in education spans more than 30 years, beginning with time as an instructor in Chicago Public Schools. Since then, she has led schools in the US and abroad as both deputy principal and principal. Lorna uses a balanced blend of motivational and targeted instructional methodologies to enhance curricula, focusing on the three Rs of rigor, relevance, and relationships. She has worked closely with parents throughout her career, securing high levels of parental involvement.
Lorna has a master's degree in education, educational leadership, from Governors State University; is a member of the Harvard Women in Educational Leadership class of 2014; and is pursuing a Harvard certification in advanced educational leadership.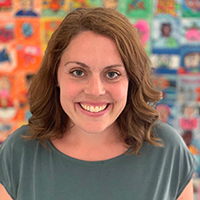 Abigail Sheffer
Director of Lower School
Abigail Sheffer is a driven instructional leader with extensive experience designing professional development. She has a deep knowledge of urban ESL education, foundational literacy, and adult learning theory and is bilingual in English and Spanish.
Abigail's 14-year career in public and independent schools includes teaching, coaching, and leading at schools in both the US and Mexico. At Bruce-Monroe Elementary School at Park View, in Washington, DC, she led the implementation of new curricula, facilitated teacher collaboration, led teacher professional development sessions, and redesigned literacy intervention structures. She was selected as a District Course Chair to provide professional development sessions to dual-language schools in DC.
Abigail earned her master's degree in education from City College of New York.
Emmanuel Taiwo
Director of inclusion
Emmanuel Taiwo brings to Creative Minds a wealth of experience in urban schools as an educator, instructional coach, and administrator. Through his work as a university professor and a consultant, Dr. Taiwo has developed expertise in inclusive education, professional learning for teachers, and supporting students with learning differences and those from culturally and linguistically diverse backgrounds.
Dr. Taiwo holds a doctorate in special education from Johns Hopkins University and two master's degrees, in special education and elementary education, from Lesley University.
Maura Hoyson
Lower School Special Education Coordinator
Maura is an experienced educator who has served students with differing abilities for the past eight years. She holds an MEd in special education and a graduate certificate in applied behavior analysis from George Mason University, and a BA in special education from the University of Kentucky. She has primarily worked in a specialized nonpublic setting, with additional experience providing home-based therapy to families and teaching English as a foreign language in Spain.
Maura is passionate about designing instructional programs that maximize student engagement, empowering her fellow educators, and forming collaborative relationships with families. She has worked as an educator, instructional coach, behavior coach, and program coordinator.