Staff and Administration
The greatest strength of CMI is the teachers and staff that really love their job and support the school's mission. That should never change.
Our leaders and teachers are passionate, child-centered individuals dedicated to the social, emotional, and academic success of our students. They believe in the importance of creativity in the teaching and learning process and respect students' individual differences.
View the full staff directory.
Program Directors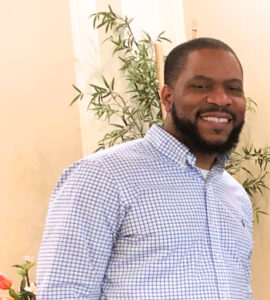 Marcus Moore
Director of Middle School
Marcus Moore possesses over 17 years of educational experience spanning grades K-12 with a specific concentration in educational leadership and literacy development. Mr. Moore taught middle school reading for seven years in Washington, D.C., before transitioning to other roles that allowed him to demonstrate his leadership as lead teacher, curriculum coordinator, assistant principal, and school director. 
As an educator, Mr. Moore believes his calling is to prepare the next generation for the future while ensuring students feel loved, valued, and empowered.  Mr. Moore is very excited to join the Creative Minds International School family as the new Middle School Director.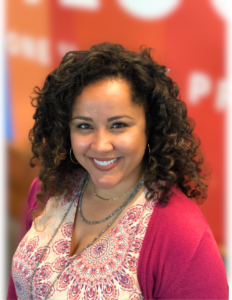 Jillian Gillespie
Director of Lower School: 2nd–4th Grades
I'm a values-driven leader who holds empathy and integrity in high regard. I continuously strive to create a school culture that fosters creativity, inspires civic engagement, and encourages all to find JOY.
I've served in the education sector for over 11 years. I  hold an Advanced Certificate in Educational Leadership from UCONN and an MA in Elementary Education from Sacred Heart University. My experience in education ranges from Classroom Teacher to Head of School. As we navigate the upcoming 2023-2024 school year, I look forward to partnering with our staff to provide foundational educational experiences for our students. 
My hope for this year is that our school and global community can approach this school year with a renewed assurance that together we can overcome any obstacle.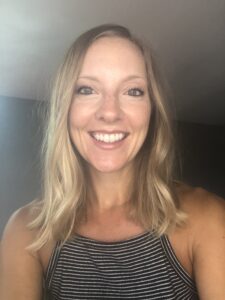 Sara Syryla
Early Child Director: Pre-K–1st Grades
Sara Syryla is an early childhood educator and leader who believes that compassion, love, and trusting relationships are the foundations for growth and learning.  She is deeply committed to ensuring all children, families, and teachers feel valued and celebrated for everything they bring to Creative Minds each and every day.  Sara is passionate about creating equitable and joyful learning environments which foster development of the whole child.  She believes all families should have a voice as partners in their child's learning processes.  Sara advocates for cultural and linguistic responsiveness as she continues to explore the relationships between language, culture and social identity and their implications on promoting global awareness and social justice in the educational setting.
Sara is entering her 17th year as an early childhood educator and advocate.  She began her career as a Kindergarten bilingual teacher in Dallas and later moved to 3rd grade.  She taught elementary Spanish in Philadelphia and was also an instructor for the University of Hawai'i West Oahu in Elementary Education.  Sara spent over eight years in DC Public Schools as an early childhood dual language instructional specialist.  She developed and facilitated professional development supporting second language acquisition and English as a second language instruction.  As a specialist, Sara coached dual language classrooms in Tools of the Mind and Creative Curriculum.  She believes meaningful professional development to be transformative for children, families, and teachers.  
Sara holds a bachelor of science in human services and education and a minor in Spanish from the University of Delaware.  She has a master's of education in culturally and linguistically diverse learning from George Mason University.  She is thrilled to be joining the Creative Minds International team.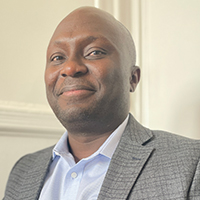 Dr. Emmanuel Taiwo
Executive Director of Inclusion
Dr. Emmanuel Taiwo is an inclusive education leader and advocate with over 15 years of experience. He is passionate about building high-quality education programs that promote equity and inclusion for all students.
Dr. Taiwo has a strong track record of success in leading diverse teams to develop creative solutions that address the challenges faced by students with disabilities and culturally and linguistically diverse students. He has also successfully led initiatives and projects to make positive changes and advance equity in Pre-K-12 settings and higher education institutions.
Dr. Taiwo holds a Doctorate in Special Education from Johns Hopkins University and two Master's degrees in Special Education and Elementary Education from Lesley University.
Yendry Quesada
Lower School Special Education Coordinator
Yendry Quesada (Ms. Yen) has more than 15 years of experience in special education and psychology. Before joining Creative Minds, she spent five years as an inclusion and English-language-learners teacher at a charter school in Washington, DC. She began her work at Creative Minds as an inclusion teacher, spending four years in that role before transitioning to special education coordinator for lower school. Ms. Yen earned a bachelor's degree in psychology and special education from Universidad Católica Anselmo Llorente y Lafuente and Universidad de las Ciencias y el Arte, in Costa Rica, and is pursuing a master's degree in teacher leadership at the American College of Education. She is fluent in Spanish and English and is passionate about equitable outcomes for all students and advocacy for students and families. Ms. Yen enjoys spending time with her family, being outdoors, and visiting new places.
Nicole Keler
Middle School Special Education Coordinator
Nicole Keler joined Creative Minds in 2021 and has been working in the Washington, DC, charter-school system since 2016. Nicole holds a master's in education from Johns Hopkins University and a bachelor's degree in policy studies from Syracuse University. Nicole also received certification in teaching English as a foreign language from Georgetown University. She is passionate about creating positive educational outcomes for diverse populations. In addition to her work in special education, she has served on instructional-leadership teams and led a running club for girls. In her free time, Nicole enjoys running, traveling, and spending time with friends and family.