New Modern Spaces for Learning
Creative Minds resides in the Sherman Building on the campus of the Armed Forces Retirement Home in Washington, DC. The building boasts tall windows, high ceilings, and abundant natural light and dates back to the mid nineteenth century. Students often call the Norman Gothic–style building "the castle."
In 2020, we partnered with Newman Architects to update our historical school building and create modern spaces for learning.
Central to the design process were the voices of community members. Newman invited staff, students, and families to view proposed designs, leave feedback, and share their ideas about the future of our school.

The first phase of construction was completed in September 2020 and generated 6,100 square feet of additional space—three classrooms and one learning common—on the ground floor of Sherman North.
Because we know the learning can take many different forms, the updated classrooms feature learning zones and flexible seating. These adaptable classrooms support student collaboration—for example, students can easily gather to work together in small groups, a fundamental component of the Creative Minds program.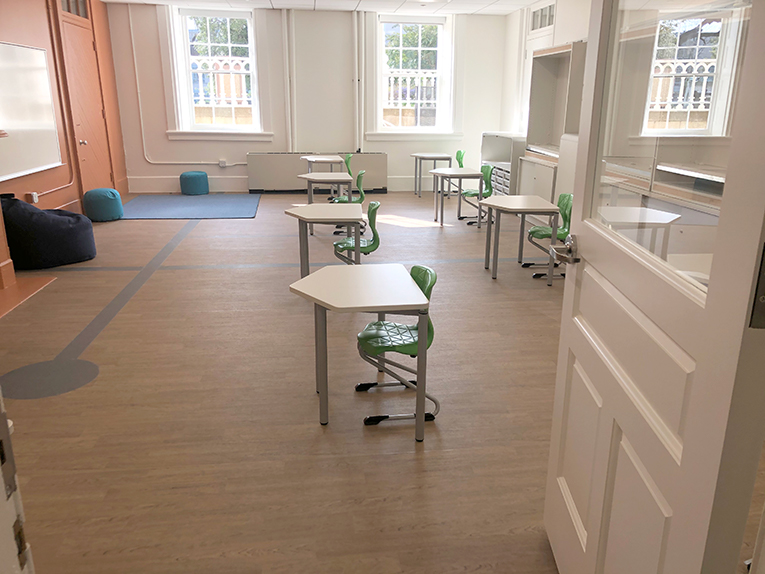 The new learning common is a multi-use, community-building space that boasts a disaggregated library. To promote a love of reading and develop in all students a positive self-identity, we're offering a diverse selection of books that speak to our students' lives and experiences.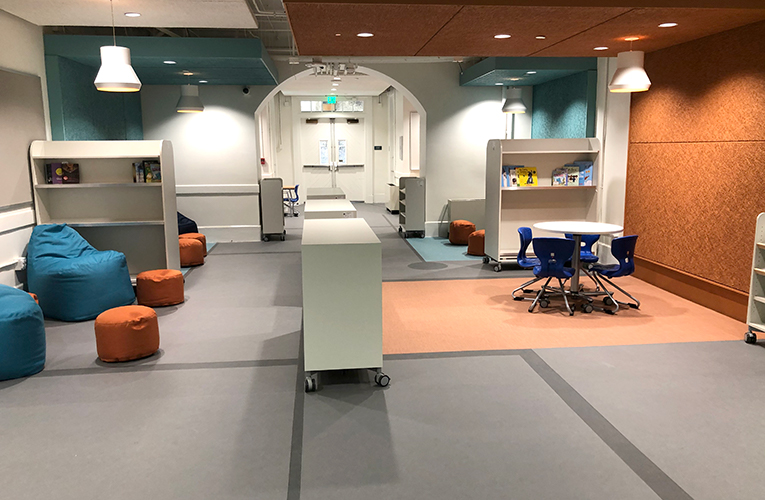 The long-term objective for Creative Minds' historical building is to develop a plan that allows for unified, consistent upgrades and improvements to be completed in phases.