Back and Better than Ever: Community Meeting
Community meeting is back for school year 2017-18!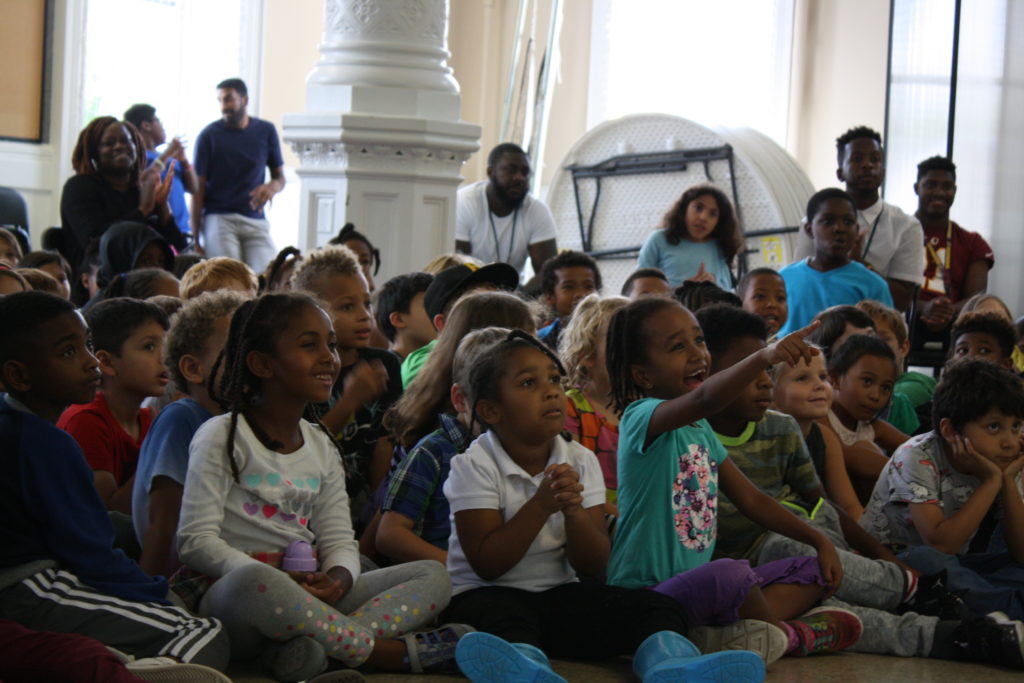 We've altered the structure of community meeting—there are now three community meetings each week, with one for preschool through kindergarten, another for first through fourth grade, and a third for our middle school students—to allow for deeper exploration of international mindedness.
The first community meeting of the year was hosted by Alexis Lassus, Director of Student Culture. The mastermind behind the new and improved community meeting structure, Ms. Lassus delivered a compelling presentation on Hurricane Harvey.
Ms. Lassus' presentation highlighted the international nature of the city of Houston, where 145 languages are spoken and a third of the population is bilingual. Making the connection to our personal goal of the month, cooperation, Ms. Lassus described the efforts of hundreds of volunteers who came to the aid of neighbors, friends, and strangers who were stranded by the floodwaters.
This will be the last time an adult hosts community meeting," Ms. Lassus told the students. "Starting next week, you all will be responsible for facilitating."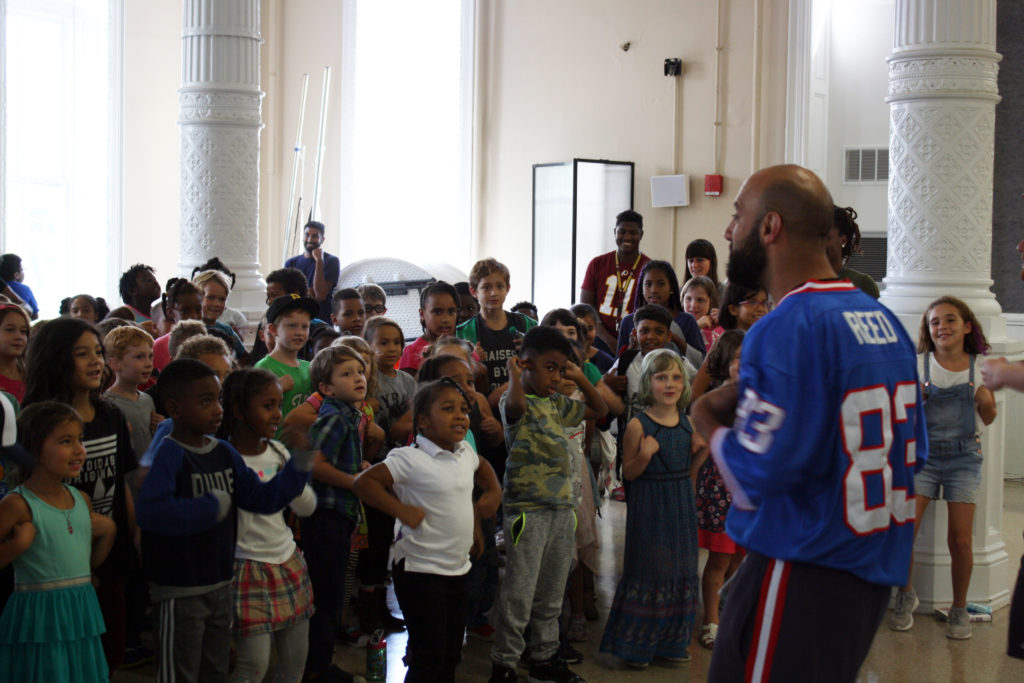 Mr. Galfo and Mr. Willis closed community meeting by inviting the students to join in a chicken dance.
CMI homerooms will alternate hosting community meeting each week throughout the year, with classes putting their own spin on a basic framework that includes a celebration of international mindedness, a reflection on the personal goal of the month, a showcase of talent or learning, and an opportunity to dance or move.
As always, we invite families to join us for community meeting. Please see below for a schedule of community meeting times, and plan to join us whenever you are able!
Early Childhood: Mondays, 3:00 p.m.
Elementary School: Fridays, 3:00 p.m.
Middle School: Fridays, 8:45 a.m.